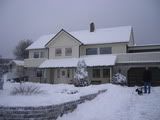 In the last 24-hours or so, most of Norway has been blanketed in the white stuff! Everyone enjoyed it, but someone especially had the best day...
Daisy in the Snow from Kirstin Berge on Vimeo.
(cameo by Harald.)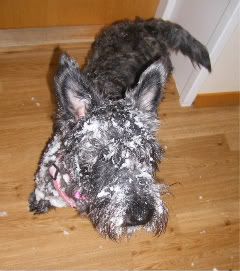 After I shot the video, we decided we should bring the Scottie-sicle in for a while: we had to put her on defrost...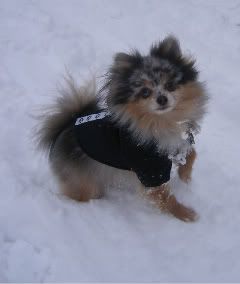 It proved a little too deep and cold for some of us...
But others went skiing in the dark, and came home soaking wet! (Harald and my sister-in-law)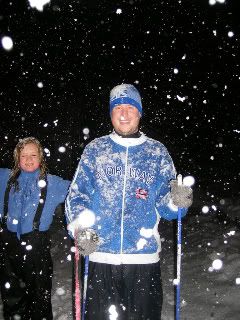 And one lonely girl stayed behind, with aspirations of creating yummy Christmas goodies for everyone to enjoy when they came in...This particular girl was in the kitchen all day long, making piecrust from scratch for her pumpkin pie, peanut butter balls, rice crispie treats and fudge, oh my!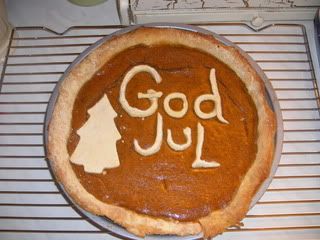 (It says "Merry Christmas" for all you non-Weegies)
And today, with 40cm(that's 16 inches!) total on the ground and more to come, the mission is to crank out a couple dozen kakemenner, 5-6 dz. sugar cookies complete with festive frosting and candies, and maybe some peanut butter cookies too! Tis the season for baking!