For your viewing pleasure, and as promised, the "big ol' frozen lake" in pictures and video...please ignore now incredibly horrible my voice sounds on the recording.
Aksdalsvatne from Kirstin Berge on Vimeo.
The diving pier, usually in the middle of the lake(we swim back and forth between here and the "rock island" (some of you might get that joke. ha.)
Puppies on the "rock island"
Husband and puppies by the "rock island"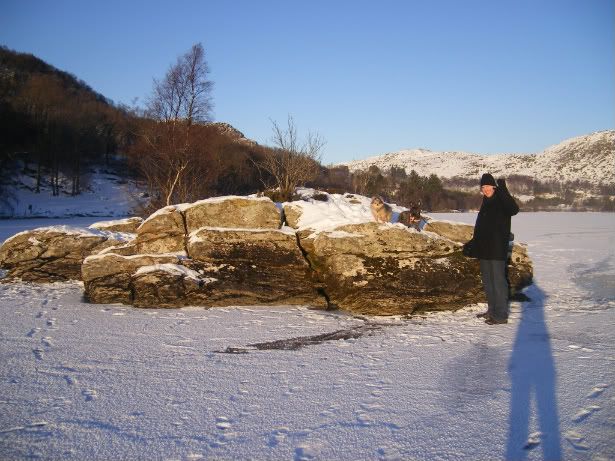 Looking down through the ice near the island, you can see the "ledge" that we sit on when we swim; during the summer, when you sit on that rock ledge, the water just covers your lap, perfect for swimming...not so much now, as it's at least four inches under the ice!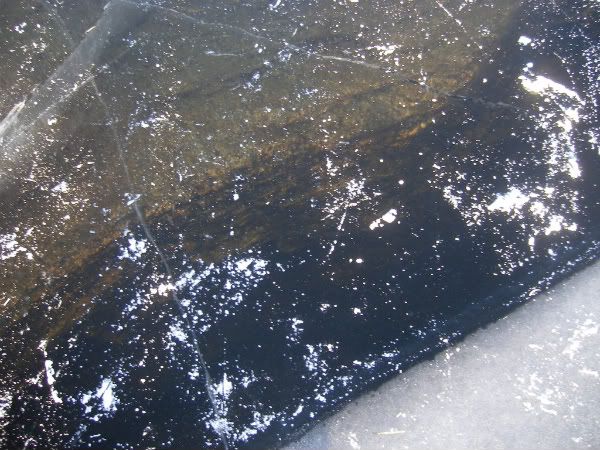 Gatsby standing in the middle-ish of the lake on the scary black ice...so dark and clear, you can see his reflection under him! I call this:
Pom on black
. lol.
And finally the Hubs and I on frozen Aksdalsvatne...how cute are we? HA.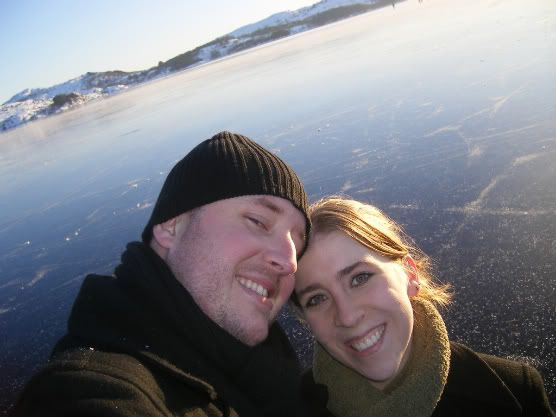 Weren't you all glad to be relieved of my extensive rambling for a whole post?
Tomorrow (unfortunately for all you picture-lovers), I'll give the skinny on my first day of Norsk classes!